Furry Family

Bob Dog gets no love. It has been tooooo long since we have taken/posted some pics of our doggie boy. He has been in the background of lots of kiddie shots, but not the subject of a photo in long while.(posted 9/01/04)
Enjoy our furry family photos!
Bobo the Bob dog taking a little break from playing with his
new cousin, Penny! See more pics in his Furry Family
scrapbook to the left.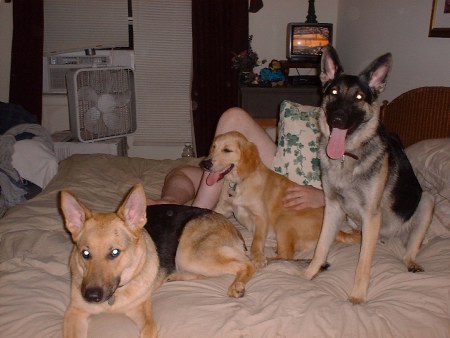 When we go on vacation, so does Bob! Here are his two best friends, Kita and Samson, stealing all the room on the Schoepps' bed again!
WARNING, MOM, THERE ARE CATS BELOW!! (my mom is terrified of them!)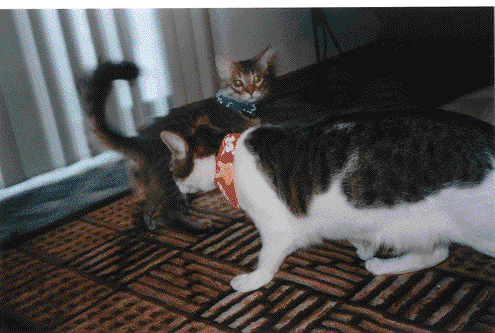 Look at Lizzy's pals in their aloha gear!
Bob's Favorite Store to Visit: